On Saturday, September 29, 2018, Centerville will celebrate its 70th annual Pancake Day.
Established in 1949 as a way for local businesses to say thank you to their customers and employees, Pancake Day (thanks to the monumental organizational effort of the Centerville-Rathbun Lake Area Chamber of Commerce) continues to draw crowds in the thousands for free pancakes and a packed agenda of activities. While we can't cover them all in one blog, here are 6 reasons not to miss this year's Pancake Day:
1) Free Pancakes!
Think there is no such thing as a free breakfast? Think again! This year, Centerville's Pancake Day expects to serve 20,000 free pancake breakfasts. (Of course, if you want to upgrade to gourmet pancakes with chocolate chips or real fruit topping, you can for just $4.00.)
Just looking at past Pancake Day footage is enough to get you drooling. This year, the pancake tent opens at 9 AM and local volunteers will be flipping fresh pancakes before your eyes until 1 PM. Get there early if you plan to go back for seconds!
2) A Chance to Meet the History-Making Simon Estes
Simon Estes, the world-famous operatic bass-baritone brought down the house—and barriers for African-American performers—in theaters around the world. He has performed for presidents, popes, and celebrities including Bill Clinton, Richard Nixon, Boris Yeltsin, Yasser Arafat, Nelson Mandela and Desmond Tutu.
Born and raised in Centerville, Estes is returning to marshal the Pancake Day Parade at 1 PM. Fans will have a chance to meet Estes and request autographs at The Continental Hotel following the parade.
3) Live Music from Country Artist Adam Cunningham
Adam Cunningham, a contestant on The Voice Season 13, will perform live at Pancake Day at 2:30 PM. This Grandview native's repertoire of Southern rock, country, folk, and Christian music is sure to get your hands clappin' after the flapjacks have stopped flippin'.
If you haven't checked out "Sing It Again," his first single since his time on The Voice, be sure to download it for your playlist for your drive down.
Planning to make a full weekend out of Pancake Day? Don't miss Fast Henry, which will be performing live on Friday, September 28 at 8 PM.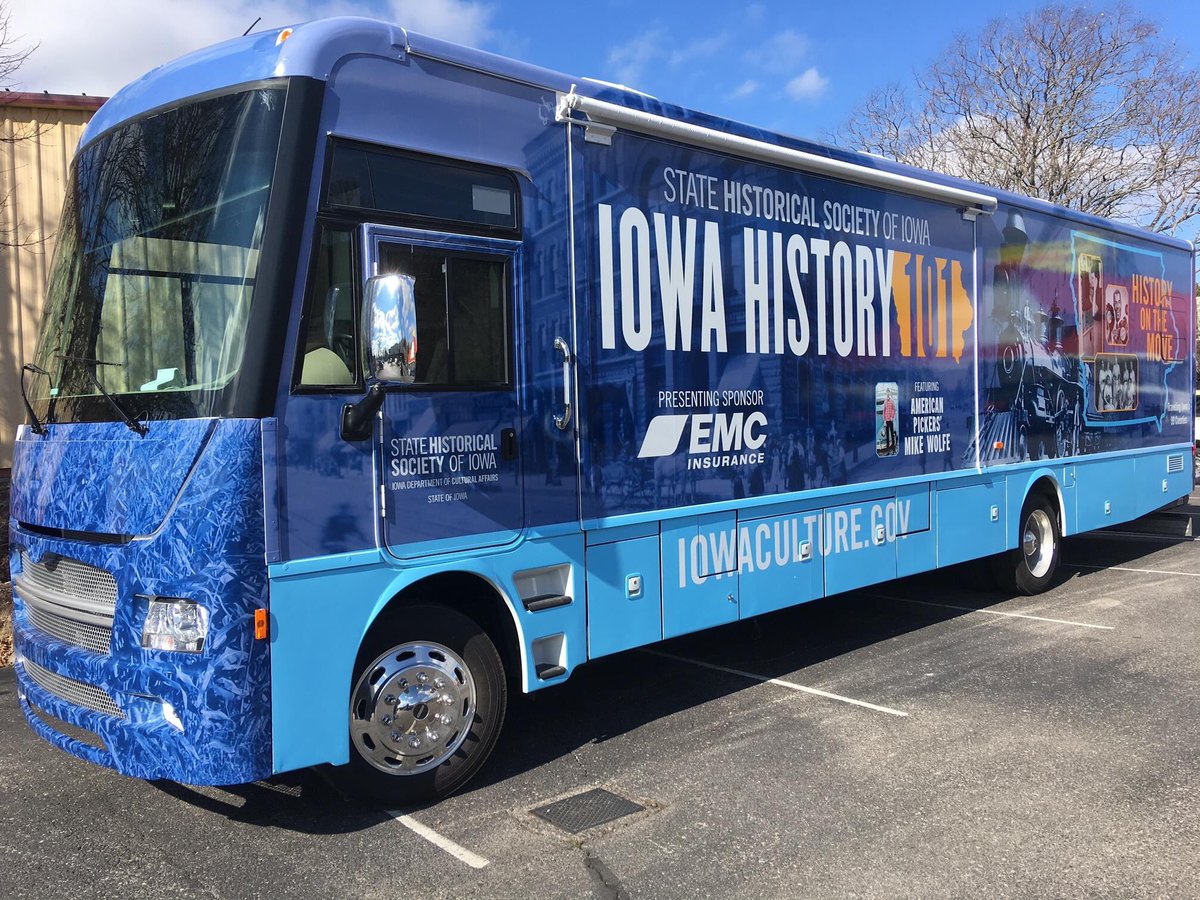 4) Iowa History 101
Featuring artifacts like the NASA flight suit worn by Peggy Whitson, an exhibit on the world's first digital computer, and multi-media components headlined by Mike Wolfe, the star of TV's "American Pickers," Iowa History 101 brings history to life…in a Winnebago. A 38-foot, blue, Iowa-built Winnebago, to be exact.
This State Historical Museum of Iowa traveling exhibit will be joining the Pancake Day celebration as part of the museum's History on the Move program. It is sure to be a "moving" experience!
5) Shopping (Because You Have to Walk Off Those Pancake Calories Somehow)
The "World's Largest City Square" offers an eclectic mix of shopping including apparel, antiques, and gift shops. And there is no better day to explore them all than Pancake Day!
Stay on the square to hit Mystique, Brown's Shoes, The Hall Tree, and more. Or, take a break from the crowds to visit The Shoppes at Bradley Hall, an exquisitely-maintained historic mansion with four stories of shopping to explore.
6) More Picture-Perfect Americana Than You Can Shake a Selfie-Stick At
Kiddie parade? Check. A queen contest? Check. A beautiful historic square? Check. Crisply waving American flags? Check. Shutterbugs, people watchers, and travelers of all sorts are sure to glimpse a moment at Pancake Day to melt their hearts. If you do, remember this year's hashtag: #PancakeDayStrong!
Image credit: Centerville-Rathbun Lake Area Chamber of Commerce